Three Juniors represent St George Archers at Youth Nationals

During the April 2011 school holidays three of our junior archers, Alex Macqueen, Dominic Giagios and Jess Greenstein, shot at the Youth National Archery Championships held in Morwell, Victoria. They joined over 100 other juniors from around Australia and overseas who came to test their skills and challenge each other during the week. During the week they were required to shoot target, field, matchplay and clout archery. Our juniors won two gold, two silver and two bronze medals during a week that saw over 100 new national records being set by archers. Full results may be viewed at the Archery Australia website.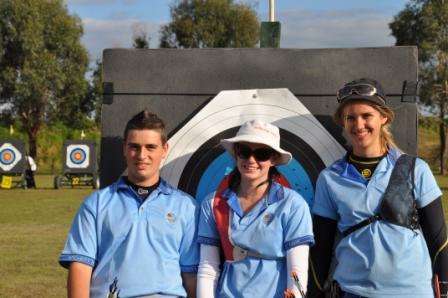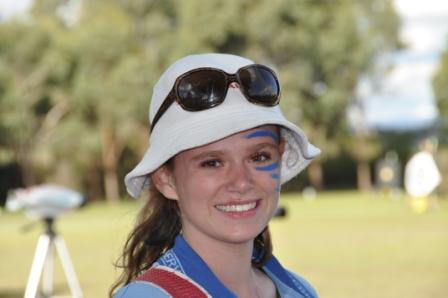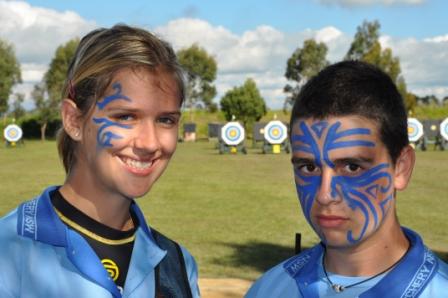 A lot of fun was had with blue "war paint" in the name of New South Wales pride!!